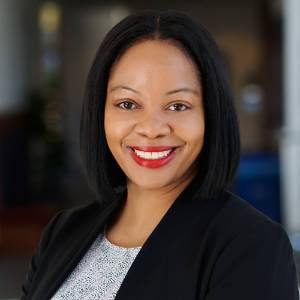 Aileen Taylor-Grant holds a master's in sports administration from Georgia State University, a Ph.D. in educational psychology from the University of Georgia, an M.A. in education from Mercer University and a B.S. in sport science from Ohio University.
At SDSU, Taylor-Grant is responsible for directing and expanding the CAL Student Success Center to provide a one-stop resource for students seeking support. She serves as a scholarship and advising lead, oversees commencement activities, cultivates student-faculty opportunities, and identifies career paths for all CAL students. In addition, she works on strategies associated with the CSU Graduation Initiative 2025.
Most recently, Taylor-Grant served as associate director for graduation and progression in the Office for Undergraduate Education at Emory University. She has also served as senior academic advisor and dual enrollment / early college / MOWR coordinator at Georgia State University. A McNair Scholar and student athlete in college, she was also an award-winning basketball coach for the Utah Junior Jazz.
Taylor-Grant describes herself as a restorative leader with a leadership style grounded in building relationships. She is also demonstrably committed to equity and inclusion.