The College of Arts and letter is grateful to our generous donors, whose vital gifts to support student scholarships, endowed faculty positions, and quality programs strengthen San Diego State University's mission to advance academic excellence, research, and community.
Institute of International Education
Stephen J. Mather
J. Keith Behner & Catherine M. Stiefel
Estate of Patricia C. McCuen
James J. Stansell
Dr. Dwight E. Stanford
USS Midway Museum
Daryl Craig & Andrea Palacios Skorepa
Mark I. & M. J. Linsky
Bruce E. Porteous
James Hervey Johnson Trust
Dr. Bonnie S. Zimmerman
William & Flora Hewlett Foundation
Bernard & Dorris Lipinsky Trust
In Memory of the Stepsay Family
Fred J. Hansen Foundation
James L. Mohatt
Pitt & Virginia Warner
Estate of John W. Terhune
A.K. Jones & Raymond D. Sabin
Dr. Clare & Loch Crane
Jack R. McGrory
The San Diego Foundation
Alan Jennat and Carmen Gloria Catalan
Thelma Guffan
Deborah Gann Carstens
Mike & Christine Pack
Robert Dekoven
Edwin J. Burchill
Rabbi Aaron z"l and Jeanne Gold
Elaine Lipinsky
Gene and Traute Gleeson
Stephen And Mary Birch Foundation
Schwab Fund For Charitable Giving
Olin E. Thompson
Dortha M. Thompson
C. M. Stiefel And J. K. Behner
Christine M. Neuner
Troesh Family Foundation
Andrew W. Mundt
Peacemakers Fund
Frank B. Schuch
Ulla Lotta Wiik
Jeffrey Lipinsky
Sheila Lipinsky
Michael J. Hartell
Cindy Hartell
The Freedom Fund
South Bay Community Services
Davida Huchel
The Ford Foundation
Jewish Community Foundation
Robert M. McCuen
Bernard & Dorris Lipinsky Fdn.
Conrad Prebys
National Geographic Education Fdn.
Salim & Francoise Shah
Southbay Community Services
Craig David Dingwall
Irene McFarland
Price Philanthropies Foundation
Herbert J. Solomon
Israel Institute
Michele Mary Fergoda
Morgan Stanley Smith Barney
Poetry Foundation
J. W. Sefton Foundation
Merrill & Elynor McPeak
Akiko Wendelmoot
Kamaya Jane
Diane Zeps
John Rebelo and Sarah B. Marsh-Rebelo
Pack Foundation
Carstens Family Fund
Oliva M. Espin, Ph.D.
Stanley Irwin Ornstein
Deborah Quiett
Vivian C. Finch
National Fish & Wildlife Foundation
David & Donna Kindig
John P. Anderson
Gianangelo Vergani, Ph.D.
Estate of Henry N. Wood
Dr. Murray L. & Elaine Galinson
Ann M. Johns, Ph.D.
Arizona Community Foundation
San Diego Gas & Electric
Leichtag Foundation
Fern Sample Stanford
Joseph Frederick Oliver
David M. Pierce
Li-Pin Tan & Mrs. Lily Tan
Victor E. Bianchini
Susan Mack Oliver
Estate of Ariss Treat
Rosario Joseph Patti
Kyocera International, Inc.
Renaissance Charitable Fdn., Inc.
David L. George
Ronald V. May
Anne L. Rosser
Ethel Allen
Richard L. Robbins
Gracia Molina-Enriquez De Pick
Edwin A. Watkins
Candace Black
The California Endowment
Norman E. Mann
Frances Denise Mortenson
Pew Charitable Trusts
The Alavi Foundation
Sivia Brenner Mann
Dan D. Mcleod
Robert J. Parrott
Dr. Richard D. Wright
Quanzhou Normal University
Suzanne P. Johnson
Stephen Louis Sledge
Harriet G. Newmark
Malin Burnham
The Burnham Foundation
Laural Ann Sledge
Dorsha Wallman
Assn. Of American Geographers
Linda D. Holler
Laurie J. Black
Mary Lee Kelly
Andrew Mellon Foundation
Choi Family
Una Keyes Davis
Jeanne Shirley Ghilbert
David Allen Gubser
Everett W. Hesse
J. Rebelo & Sarah B. Marsh-Rebelo Fund
Pamela K. Jackson
Robert Wood Johnson Foundation
Steven Bruce Quiett
Carey Gail Wall, Ph.D.
Elene Solomon
Florence E. & William M. Hawkins, Jr.
Louise M. Clark
Lucy Goldman
Gail A. Burnett
Uberoi Foundation for Religious Studies
Professor M. Steven Shackley
DDH Enterprises, Inc.
Frank and Donna Feeney
Elaine Lipinsky Family Foundation
Deb C. Pedersdotter
The Charles Wei-Hsun Fu Foundation
Employment Policies Institute
Hitachi Foundation
International Community Foundation
Spencer Foundation
Tinker Foundation
Dr. Edward Heck & Judith Nordberg
David H. Johns
Hornik Family Trust
Adelyse M. Bohannan
Blue Cross Blue Shield Foundation
Marion Edwards Dixon
An Anonymous Donor
William W. Mcwilliams
Dr. Lawrence and Mrs. Bonnie Baron
Joseph & Sana Wolden
Herbert J. Solomon Fund
Galen K. Newhouse
Fundacion La Puerta
Camões - Instituto da Cooperação e da Língua, I.P.
Koun Ping Cheng
Li Rong L. Cheng
Arizona State University
Dr. Minas Savvas
Peggy E. Hill
Arthur & Judy Getis
Dr. Robert D. & Ginger Wallace
Hugh C. Hyde
Carlton R. Appleby
Herbert J. & Elene Solomon Fund
Price Charitable Remainder Trust
Essential Foundation
Fiske Family Foundation
Courtney Fiske
John Paul Fiske
Gertrude A. Jockusch
Bryan & Julie Min
Claire K. T. Reiss
Irving J. Snyder
Estate of A. Jeanne Maus
Brian F. Mooney
Rose Mooney
EdVoice Institute for Research & Education
David C. Copley Foundation
Dar Al Islam Foundation
Viejas Tribal Government
Shanghai Lotus Supermarket Store Co.
Archie V. Gerard
Eileen Appleby
Alex & Jeanette Rigopoulos
American Israeli Cooperative Ent.
Colusa Indian Community Council
Dr. J. William & Rosella Leasure
Rand Corporation
Aaron Read & Associates LLC
Aaron Read
Marjo R. Bernay
Timothy & Sharon Considine
Estate of Robert L. Cottam
David Du
De Cheng Group
Charles I. Feurzeig
Dr. Jack Webb
Jasvant Modi
Rohak Vora
Mahesh Wadher
Estate of Helen M. Knauer
Herman J. Branin
Jo Ann Christensen
Peter Dragin
Daniel M. Weintraub
The Wenner Gren Foundation
Sun Microsystems, Inc.
ESRI, Inc.
Audrey S. Geisel
Unknown Donors
Mary Lynette Branin
David & Patricia Wittle
Joseph C. Glickman
Fielding M. Mcgehee, III and Rebecca E. Moore, Ph.D.
Bruce and Gail Ives
Lakeside Union School District
Jack Naiman
Susan J. Bernay
Pechanga Band of Mission Indians
John E. Bridges
Steven S. Conner
KB Books
Hom Family Fund
Thomas Edward Hom
Barnard Asian Pacific Language
Stephen Chinn & Caroline K. Chinn
Robert A. Rubenstein, M.D.
Chang Family Foundation
Sol Price
Mary Kathleen Wagner
Raymond Wagner
Robert D. & Susan Howard
Robert Edward John Wilm
Joy Lizabeth Wolf
Al Brooks
JP Morgan Chase & Co.
Joseph T. Lombardo
Loretta Lum
Nasatir Family Trust B
Mary E. O'Brien
Shah & Mccall Foundation
Hasmukh Shah
Nalini Shah
Sharp Healthcare
Miki Tsuneyoshi
Michael Andrew Wells
Mala Wingerd
Li Yang
Dr. John R. Adams
Adobe Systems, Inc.
Norton Allen
Anonymous Donors
Dr. Athar & Sarah Ansari
Appleby Family Trust
The Archie Gerard Trust
ASM Affiliates, Inc.
Baichuan Group
Louise M. Baker
Joseph W. Ball, Ph.D. and Jennifer Taschek-Ball
Barona Band Of Mission Indians
Suzanne W. Bridges
Caldwell Flores Winters Inc.
California Taxpayer's Association
William Wraith Carstens
Sean David Caruana
Sanford Cohn
Carolyn Conner
Albert A. Cooper
David C. Copley
Helen K. Copley
Sara Joanne Davis
Desert Protective Council Foundation
Dr. Lois Kuznets & James B. Dowling
Dr. Seuss Foundation
Dr. Seuss Fund
Katherine L. Fitzhugh
Fort Guijarros Museum
Syou-Ling Fu
Wei-Tsung Fu
Paul Ganster, Ph.D.
Nadia Gastelum
Ginger & Robert Wallace Foundation
Joseph H. Goldberg
Philip J. and Sally Greenfeld
Ernst C. Griffin, Ph.D.
H D C Properties
Estate of Ellen S. Hawkins
Haynes Foundation
Hervey Family Fund
Matthew C. Hervey
James D. and Irene S. Hostetter
Estate of Muriel Brierly Ingham
International Educational Programs, Inc.
Ruben Islas
Dr. Irwin M. Jacobs
Jain Society Of San Diego, Inc.
Jay Dewey Harnish Living Trust
Jerome & Miriam Katzin Fund
Dr. C. Dale Johnson
Elizabeth Ann Johnson
Jerome S. Katzin
Miriam Katzin
Desiree E. Kaye
Shakeel Kazi
Ruth G. Keen
Aliya I. Khan
L1 Technologies
Paul Lewis
Su Lin
Betty J. Lindley
Longview Foundation
Chuck & Robin Luby
Dr. M.C. "Madhu" & Nacha Madhavan
Nachiappa Madhavan
Phelps & Phillips Manatt
Margot Marsh Biodiversity Fdn.
John Joseph Martin
Maurice J. Masserini Trust
McCarthur Foundation
Capt. Gary E. Monell and Mrs. Constance W. Monell
Estate of Janet Sutliff Moore
William R. Moore
Gary F. Naiman
Dorwin W. & Shirley A. Newman
Nierman Foundation
Michael Okuma
Edith M. Olmstead
Pauma Band f Luiseno Indians
George Peng
Perspecta
Gail Lee Powell
Dr. Dennis A. Ragen
Stephen Bailey Rodecker
Samuel H. French And K. W. French Fund
San Diego River Park Foundation
San Diego Unified School District
Save The Earth Fdn. Inc.
Dr. Steven C. Schaber
Dr. Bonnie Kime Scott & Dr. Thomas R. Scott
Scripps Clinic
Scripps Green Hospital
SDSU Associated Students
Paula Siegel
Letitia Sommers
Dr. Irving Alan and Helen D. Sparks
Spielman Family Foundation
Amy Spielman
Charles Spielman
Victoria Spilkin
James Storm
Su Lin Foundation
Szekely Family Foundation
Deborah Beatrice Szekely
Taipei Economic & Cultural Office
Ten Strands
Leonard & Edythe Tessler
The Fieldstone Foundation
The Hill Charitable Foundation
The Jeffrey & Sheila Lipinsky Family Fund
The Olmstead Family
The Parker Foundation
Iwao Tomita
Union Bank
United Way Of San Diego County
Valeria P.Post Living Trust
Brian Christopher Verdugo
Sandra A. Wawrytko
Dr. Stephen L. & Susan K. Weber
Dr. Aubrey & Lucille Wendling
Forrest L. & Pamela T. West
Bruce D. Wingerd
Keene & Katherine Wolcott
Women's History Reclamation Project Inc.
To make a donation, please contact: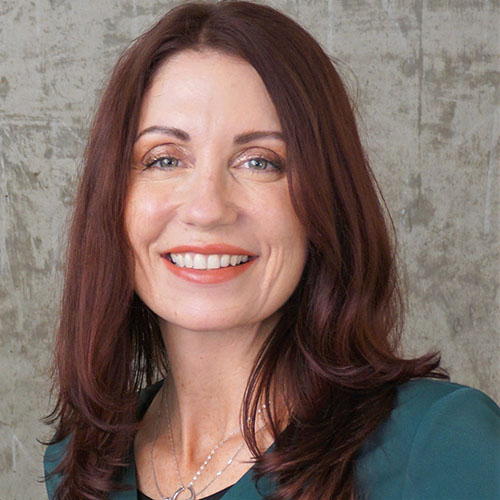 Keely Bamberg
Senior Director of Development
Phone: 619-594-1562
Office: AL-655
Email: [email protected]
Give to CAL