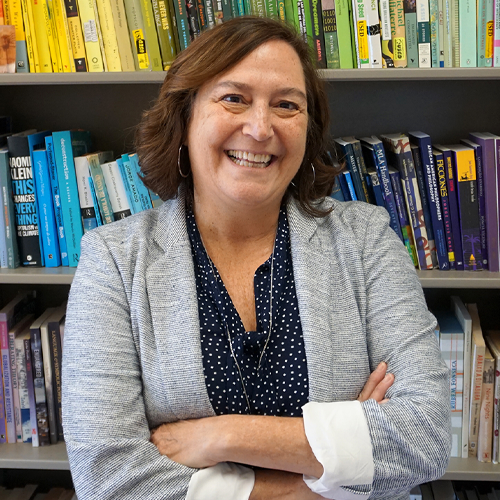 Greetings,
Welcome to the College of Arts and Letters, where a liberal arts education in humanities and the social sciences is valued and centered. Here you will learn from our passionate faculty experts and scholars who give you the opportunity to consider some of the most profound questions facing humanity, including our very future on this planet; to solve some of society's most pressing issues; and to discover a deeper understanding of yourself and your place in the world.
Now, more than ever, critical thinking, problem-solving, and a keen understanding of world cultures and peoples through ethnic and social justice studies, history, literature, languages, gender studies, sustainability studies, political activism, the study of religion, and more is paramount in empowering you to make a difference in our collective future — and, in your future.
Our diverse faculty members across 30+ departments, research centers, and programs include recipients of Fulbright and Mellon fellowships and grants from the National Science Foundation and National Endowment for the Humanities, winners of SDSU's highest honor for teaching excellence, scholars recognized locally and nationally for distinguished contributions in their fields and their communities, and award-winning published poets and authors.
Faculty researchers engage with you in subjects of their expertise to include, among other specializations, COVID-19, primatology, election season politics, anthropology, border studies, geographies of food and water, sustainability, digital humanities, medical humanities, human rights, philosophy, anti-racist histories and strategies, trauma and historical memory, identities and inequalities, pop culture and comics – and so much more!
Faculty will support you wherever you are — mostly on campus, but also through virtual classrooms, breakout discussion rooms, virtual and in-person office hours, or in offering recommendations for scholarships, internships, or jobs. Our renowned and passionate faculty are ready to ensure that you receive the most value from your time here, in the College of Arts and Letters, where we value quality teaching above all else.
As a proud first-gen college graduate, I am so pleased to welcome you as you enter this wonderful community of learners and scholars who will help you discover your future and achieve your dreams — empowering you with skills, knowledge, and competency that will last a lifetime.
— Ronnee Schreiber, Interim Dean, College of Arts and Letters