Kishauna Soljour Selected IEPA 2022/23 Ethics and Public Affairs Scholar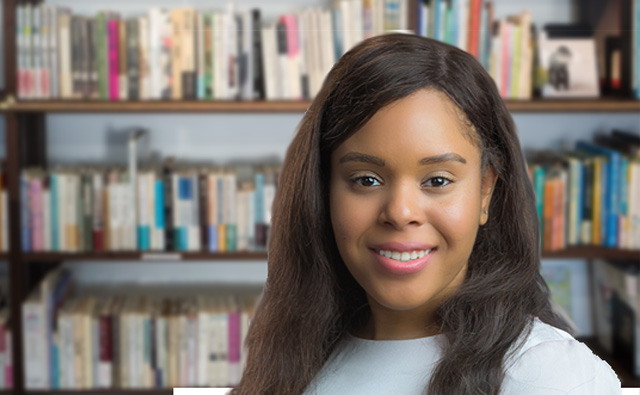 Kishauna Soljour, assistant professor of classics and humanities, specializing in public humanities and African diaspora studies, was selected for the award "due to her compelling proposed research — carefully developed and highly original," said Joseph Stramondo, director of CAL's Institute for Ethics and Public Affairs.
Deeply impacted by community participatory practices, Soljour currently teaches Social Media, Movement, Justice, a course that examines the linkages between activism and the impact of media on these social justice efforts. The course explores activism and the roles that the internet and social media play in driving social change.
"Case studies from recent social justice efforts are used to explore the ethics of censorship, 'shadow-banning,' and concerted ploys to suppress change," Soljour said.
Students in the course are creating social media portfolios championing a social justice issue. Their causes range from environmental justice, gendered activism, gentrification, and prison reform to necropolitics.
"These salient topics interrogate the ethics of waste management, access to nutritious foods, labor and political decision-making," Soljour said. "The portfolios developed will have an impact on informing voters of new bills and shift public discourse around equity and social justice."
Soljour plans to continue supporting these social media portfolios by collaborating with students to create poster presentations for the SDSU Student Symposium held in spring 2023. In addition, she plans to create a digital exhibition that highlights the portfolios created by the students.
"To contextualize these visual components, I plan to write an article discussing the pedagogical process of combining research with social media application," Soljour said. She also plans to co-author a blog in collaboration with her students.