Alumna Finds Language Learning Unlocks the Door to a New World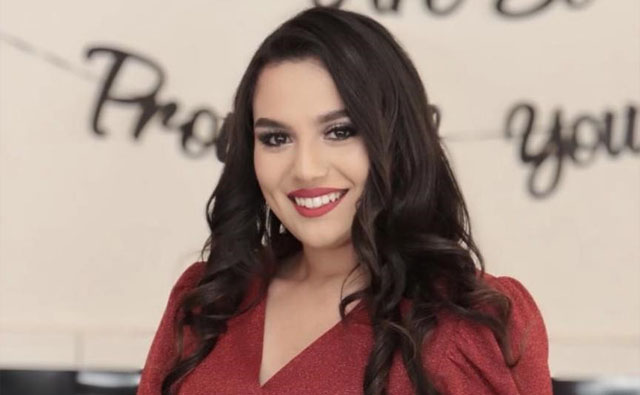 With her sights set on a future career in optometry, biology student finds value in adding foreign language study to her skills set
Diva Zeckua Barajas understands the value in language learning. She grew up in San Diego in a household where Spanish was primarily spoken. The experience showed her how language barriers affect people as they navigate the basics like grocery shopping, traveling, and visiting a doctor.
When she entered SDSU with a focus on sciences, she made it her mission to learn different languages to open up future possibilities and create deeper connections with non-native speakers. "Language learning has complemented my studies," Barajas said. She graduated this year with a degree in biology along with minors in Italian studies and leadership development. She'll begin the Doctor of Optometry program at Western University of Health Sciences in the fall.
Diva shares her experience in CAL's Department of European Studies.
How did you discover the language opportunities at SDSU?
I discovered the language opportunities at SDSU through online research. I knew I wanted to study Italian, but I found out there was a minor offered at the beginning of my first semester. I met with Dr. Clarissa Clò, chair of the Department of European Studies and director of the Italian program, who helped me develop my plan to complete the program.
What inspired you to begin learning additional languages?
Since a young age, I felt drawn to the Italian language but I did not have the opportunity to study it in a classroom setting until I began my studies at SDSU. I always found being able to communicate in different languages very fascinating. To me, learning a language unlocks the door to a whole new world. After feeling comfortable with my Italian skills, I was motivated to begin studying French — another language which I have fallen in love with!
Are there any professors that made your experience memorable?
All of the professors in the Italian program have made my experience truly memorable, especially professors Silvia Kading, Rosamaria Ruggeri, Dr. Sonia Brighenti, and Dr. Clarissa Clò. I cannot thank them enough for making my time in the program so meaningful.
What specific courses piqued your interest?
Aside from the introductory courses I completed, in which I learned the Italian language, I really enjoyed learning about Italian studies in one of the upper-division courses. I developed a presentation on the topic of the second-generation, "La G2," in Italy and difficulties that they face. These are sons and daughters of immigrants who are the first to be born in Italy, or arrived in the country at a young age. I learned about differences and similarities between their experiences in Italy and those of first-generation Americans here in the U.S.
What were some ways you engaged with others to expand your learning experience?
I completed an additional minor in leadership development where I had the opportunity to develop a semester-long project. My project was focused on language learning where I developed a series of language workshops throughout the course of a week with the purpose of introducing six different languages to attendees: Italian, French, German, Russian, Spanish, and Portuguese. Student volunteers from across College of Arts and Letters language programs collaborated with me to host these workshops where we had a great turnout. My goal was to motivate and inspire SDSU students to partake in language studies during their time here.
Why do you recommend studying a language?
I recommend language minors to all students regardless of their field of study because communicating with people in their native language provides the opportunity to create deeper and more meaningful connections. Whether you want to go into the medical field, or business field, there will be opportunities for you to interact with people whose native language may not be English.
By completing an Italian minor, I not only developed my language skills, but I was also presented with so many meaningful opportunities that have led me to become the person that I am today. I was able to meet some of my best friends, and find mentors along the way. Anyone can learn a foreign language, as long as they have the will and determination to do so.