New Interdisciplinary Minor Addresses Influence of Sports on Society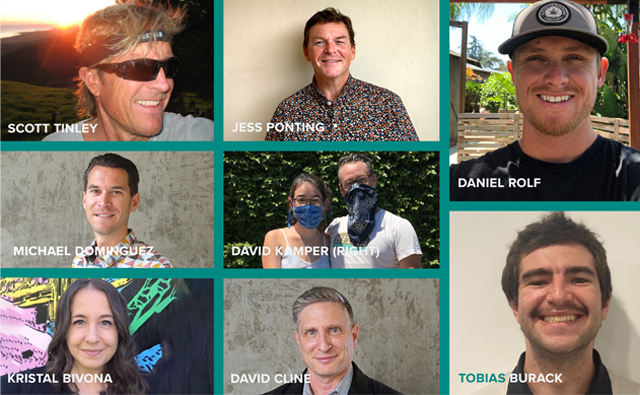 The sports and society minor provides students interested in sports, recreation, and exercise with intellectual tools necessary to understand the socio-cultural context of sports.
With high-profile sports-related controversies and triumphs appearing in national and local headlines on a seemingly weekly basis, how do students critically analyze and interpret those sports news stories to better understand the meaning behind the action?
The new interdisciplinary sports and society minor helps students examine the dynamic ways that sport, leisure, play, exercise, and recreation shape, and are shaped by culture, society, history, and community identities. By studying concepts in the minor, students critically examine the complex ways that sports connect to social institutions, cultural practices, and political lives.
"With this 15-unit minor, students will explore what role gender and racial equality play in sports," David Kamper, advisor for the sports and society minor said. "They will learn about historical roles of sports in the development of national identity, and how the massive influx of money into sports affects the way people experience play and games."
The required introductory course that lays the groundwork for the minor is Sports in American History (HIST-114). "The goal is to look at American history, from Indigenous cultures to the present, through the lens of sports, with a focus on race, gender, and power," said David Cline professor of history. "We also look at many other aspects of American society, including economics, class, access, gambling, community building, and much more."
In Kamper's Culture, Gender, and Race in Sports (ANTH-445) course, students are exposed to, and consider lenses that help them navigate the complicated dynamics of race, class, gender, ability, sexuality, ethnicity, and nationality that impact sports today.
Daniel Rolf, a fourth-year transfer student studying anthropology and geography found Kamper's course a great supplement to his major. As a baseball player for the past 16 years, sports holds a special place in his life, so when he could apply the sports course to his major, he jumped at the opportunity.
"I've seen the anthropology of sports as a player first-hand — the friendships and life lessons, but I never paid attention to the politics of sport, and to the history and importance in today's landscape." That is, until he enrolled in Culture, Gender, and Race in Sports.
"During the first few weeks of the course, we talked about the economics and origins of sports, then we transitioned into the politics of sports," he said. "As a sports fan, I always thought sport was a very neutral space, but Professor Kamper made it clear in several lectures that sport is not neutral. Sport is often used to push a certain side of politics."
"Much like the study of anthropology, it woke me up to the underpinnings of sport and as you start looking at it through the economic lens, you can see how politics really influences the economic side."
Rolf recently accepted a job as a coach at his former high school. "Now that I am coaching — I can take the things that I am learning here, whether it is anthropology or history, into coaching to give my players a broader perspective. To give back."
Sports and Race (CCS-275), is a required course taught by Michael Domínguez, professor of Chicana and Chicano Studies."My hope is that students will discover new racial literacies, or ways to see, talk about, and understand race, ethnicity, and culture in everyday life," said Domínguez. "And, that students will discover there is more going on in sports than just fun, fitness, and character building, which is the dominant cultural narrative around sports."
In this course, students may discover "how complicated, messy, problematic, exciting, and meaningful sports can be, and how that experience with sport is really shaped by our racial identities and lived experiences."
Toby Burack, a third-year political science major with a minor in honors interdisciplinary studies said, "Professor Domínguez's Sports and Race course exposed me to a variety of new ways of thinking about the intersection between the many elements of sport and the social categorization of humans based on phenotype. Overall, this has been one of the most enriching courses I have taken at SDSU because of the material covered and the way in which it was presented to me (through readings, documentaries, and group projects). It made me eager to learn more about the topic."
Domínguez is also working on a project exploring how sport can serve as a culturally sustaining learning space for youth; and at present, working as an assistant coach with a local high school cross country team as a way to do ethnographic fieldwork for this broader project.
Global, Cultural, and Technological Perspectives

Sport in Brazilian Society (BRAZ-455), an elective course offered in spring 2023, examines the role that sports play in Brazilian society as well as how the issues and politics of sports ripple into other seemingly unrelated parts of the social world.
Kristal Bivona, assistant director of the Behner Stiefel Center for Brazilian Studies thinks students may be surprised by the diversity of the course material. She has curated materials from the humanities and the social sciences so that students learn through a lens of history, anthropology, urban planning, political science and journalism.
"I hope that students discover that sport in Brazil is much more than a pastime, but that the study of sport can be a gateway to consider political and diplomatic controversies and to examine pressing contemporary issues, such as racism, gender-based discrimination, social exclusion, and classism," Bivona said. "Of course, I also hope that students start to follow Brazil's incredible athletes, especially the record-breaking, medal-winning women of Brazil."
Future courses will cover the relationship between analytics and advanced technology on performance and luck. Such as the way virtual reality technologies are used for training, the way athletes use new media to speak directly to their fans, and the way adaption of big data analytics and economic modeling help professional teams manage their rosters and coaches make play-to-play game decisions. In addition to the minor, plans are also underway for a major in sports and society.
Why the Study of Sports and Society Matters

Courses in the minor include those that give students a chance to examine what a sustainable sport might look like, and answer what the moral, ethical, and economic effects of gaming produce. Courses in planning stages are: Modern Surfing and Globalized Society,
Seminar in the Histories and Cultures of Skateboarding, Economics of Sports and Sporting Events and Festival Management.
Jess Ponting, a lifelong surfer and associate professor in the L. Robert Payne School of Hospitality and Tourism Management teaches Wellness and Recreation for Life Through Surfing (RTM-102), which is a CSU Area E (Lifelong Learning and Self-Development) GE course.

"The class is really about prioritizing recreation, fun, and 'stoke' as a way to increase well-being throughout one's life," Ponting said. "I get to make the case backed with science and theory in the context of surfing, sharing the stories of some of surfing's most inspiring characters and harking back to ancient surfing cultures. I get to share the 'stoke' of surfing and that is a real honor."
Ponting has traveled to more than 20 countries to surf, worked with governments, the United Nations, the World Bank, Conservation International and others to develop sustainable surf tourism policy and regulation and ensure that surfing and surf breaks are considered as important elements in marine spatial planning. Ponting also developed the first sustainability certification for surf resorts that has been adopted by 30+ resorts in 12 countries. "I share stories from this work with students and provide internship opportunities for students from Fiji to Portugal working with sustainable surf resorts and surf schools," he added.
With a dedicated focus on cultural aspects of the sports world, the minor is a compelling, truly interdisciplinary sports studies program for students whose academic and professional interests in and around sports are broader than kinesiology alone. For students studying kinesiology programs, it is a meaningful extension of their learning to make them competitive in a changing marketplace.
One course, taught by two-time Ironman World Champion Scott Tinley, is Sport, Games, and Culture (ENS-318) an upper-division elective for students from any major housed in the School of Exercise and Nutritional Sciences.
"There are students who are very interested in the world of sport, from a variety of perspectives," Tinley said. "Many aren't sure whether they want to be a physiologist, sports therapist, or a sports manager. This minor offers them a vehicle to explore the territory."
This new minor helps students hone their knowledge and analytical skills in and around the culture of sports, to increase their marketability in their chosen sports-related career after graduation.
For details on The Stoke Sessions: An International Conference on the Culture, History and Politics of Surfing and Skateboarding on April 20-23, 2023, visit the conference site.