CAL Overall Outstanding Graduating Senior: Maria Shoka, Social Science Major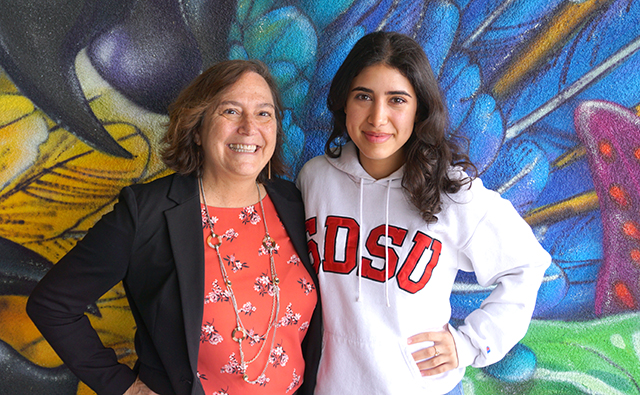 In a letter of recommendation for Maria Shoka, CAL's 2023 Overall Outstanding Graduating Senior, Brian Adams, professor of political science and social science advisor said, "Maria takes her education very seriously and is very focused on developing her skills and knowledge. She is a humble person and approaches academics with a desire for self-improvement."
Shoka graduates summa cum laude with a B.A. in social science with an emphasis on political science and a minor in International Security and Conflict Resolution (ISCOR).
Shoka said, "I am humbled to have met professors and mentors in my educational career who have helped me grow into the person I am today. This gratitude is rooted in their continuous academic support, which I did not receive anywhere else.
"This positive learning experience has sparked my desire to pursue a career as a professor. I want to be able to make a positive impact on my students' lives and help them achieve their goals and dreams. I believe that there are few professors who truly inspire and motivate their students to reach their potential, and I want to be one of them. As a professor, I aspire to be someone that students feel comfortable seeking help, advice, and guidance from.
"Inspired by the fact that many students face inequities in education due to their socioeconomic background, their race and ethnicity, or the neighborhood they live in, I have been motivated to search for ways to politically advocate for underrepresented students."
"I believe that my purpose is to inspire and motivate others to make the world a better place."
Shoka will enter the master's program in political science at SDSU in the fall.