NEH Grant for New Empowerment Tool That Helps Communities Document Heritage of Historic Buildings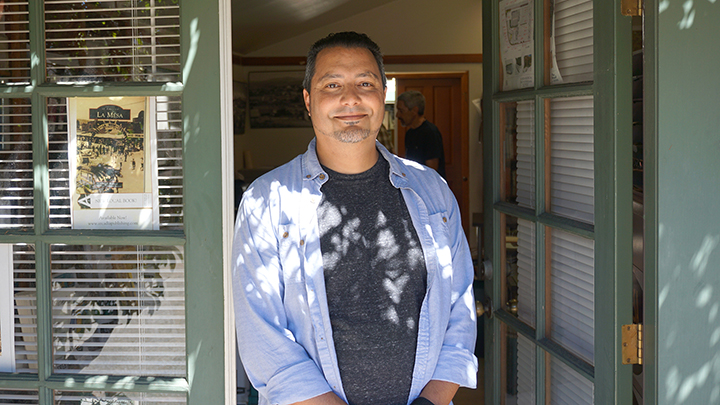 Faculty at SDSU are developing digital tools for use by grassroots preservationists locally and across the country.
San Diego State University in partnership with the University of Central Florida received a $150,000 grant from the National Endowment for the Humanities "Digital Humanities Advancement" program to develop a smartphone-enabled digital documentation toolkit for grassroots community preservationists.
The project, called the Community Heritage Empowerment Toolkit (CHET), will empower local communities to document their own heritage by collaboratively developing accessible workflows and other resources they need to collect and preserve information about their historic buildings and structures.
PIs from San Diego State University include: Lead PI Isaac Ullah, associate professor of anthropology, and co-PIs David Cline, professor of history and director of the Center for Public and Oral History, and Seth Mallios, professor of anthropology and San Diego State University history curator.
CHET will be developed in collaboration with two case-study communities: Hollywood, Florida, and La Mesa, California (at the La Mesa History Center). These communities were chosen because they represent a diversity of geographic, cultural, and socioeconomic backgrounds. The project team will work with community members in these two communities to identify their needs and priorities for heritage documentation. These important, two-way collaborative relationships will help CHET develop useful tools in service of community-led preservation projects.
CHET will include a variety of tools and resources, including:
A vetted and documented set of smartphone app-based documentation workflows that will allow users to capture 3D scans, photos, videos, and audio recordings of historic buildings and structures.
A web-based platform where users can store and share their data.
A training program that will teach users how to use the tools and resources provided by CHET.
CHET is still in the development phase, but the project team is confident that it will be a valuable tool for grassroots community preservationists. The project has the potential to help communities preserve their heritage and tell their stories in a way that is accessible to everyone.
"We are excited to start this project, and grateful to the NEH for funding it," said Isaac Ullah, associate professor of anthropology at SDSU. "We believe that CHET is an important step in helping local communities across the country (and hopefully the world) preserve their stories and their sense of place."