Linguistics and Asian/Middle Eastern Languages Alumnus Awarded Teacher of the Year by TESOL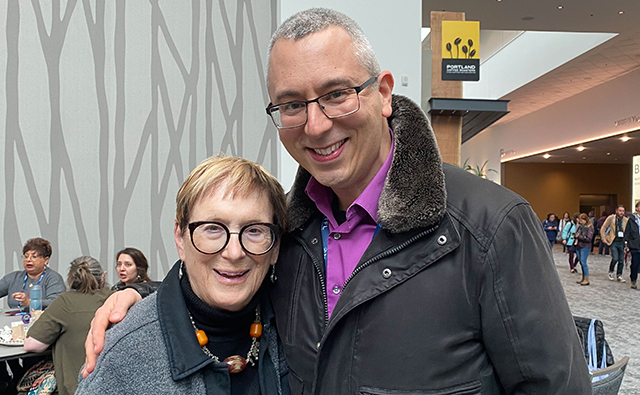 Department of Linguistics & Asian/ Middle Eastern Languages alumnus Drew S. Fagan ('05 M.A.) received the 2023 Teacher of the Year Award presented by the TESOL International Association and National Geographic Learning.
Prior to receiving an Ed.D. in TESOL from Teachers College, Columbia University, Fagan earned his M.A. in applied linguistics at SDSU, where he wrote a thesis under Professor Emerita Ann Johns.
Fagan is an associate clinical professor at the University of Maryland, College Park, where he teaches applied linguistics and language education. He also coordinates the TESOL Program at the university and serves as associate director of the Multilingual Research Center.
He worked as a teacher, trainer, and educational researcher in Tokyo, Japan, Madrid, Spain, Baja California, Mexico, and Wuhan China before becoming the first English teaching assistant Fulbright Fellow to the Slovak Republic, teaching English and U.S. culture to university students and researching language teaching method changes over the country's history.
Fagan's research examines the influence of educators' embodied interactions on promoting, or hindering, opportunities for English learners' language and content learning in diverse educational contexts. His current work prepares non-ESOL teachers, specialists, school support staff, and administrators to address the language, academic, cultural, and, if applicable, exceptional needs of English learners across U.S. K–12 curricula.