SDSU Ethics Bowl Team Gives Top Performance at Regional Contest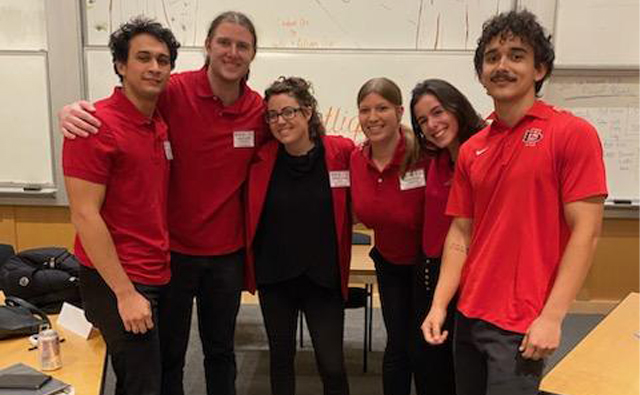 It was a second-place finish for the first-time competitors; next they head to the national competition in spring.
SDSU's Ethics Bowl team, sponsored by the Institute for Ethics and Public Affairs (IEPA) and coached by Department of Philosophy Lecturer Shelley Dedman, was runner-up this past weekend at the California Regional Ethics Bowl Competition at UC Santa Cruz. They came in second place after making it to the final round, where they lost a close match to Stanford University's team. With 18 teams at the competition, SDSU's performance was quite impressive.

This was SDSU's first time joining the top four in the regional competition, earning them an automatic bid to compete at nationals in the spring. This was also SDSU's first time making it to the semifinals and the final round.

The national competition will be held in early March at the University of Portland. This will be SDSU's first appearance at the national level.

Even more impressive is that the team is composed of all rookie competitors, so this second-place finish resulted from their first time at the competition. Team Members included: Aidan Cumbo, Lena Albatro, Jacob Maldonado, Ian Paulino, and Lauren Payne. Congratulations to SDSU's Ethics Bowl team and Coach Dedman!