MALAS Graduate Students Give Presentations at National AGLSP Conference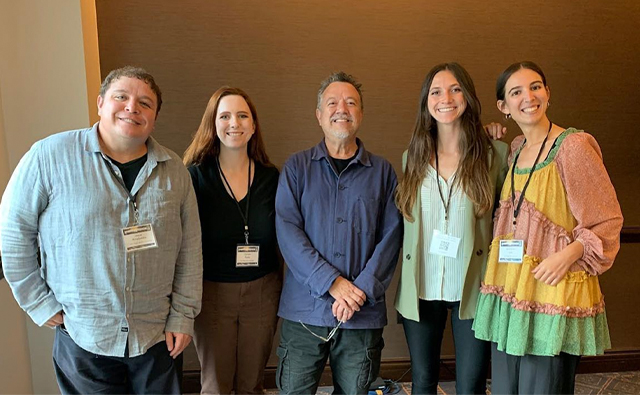 William Nericcio, director of the Master of Arts in Liberal Arts and Sciences (MALAS) program, along with four of his current MALAS graduate students: Josué Arredondo, Carson Poole, Molly Scheid, and Katie Isola, delivered new research at the 2022 Association of Graduate Liberal Studies Programs (AGLSP) the #biblioTECHa conference in San Antonio, Texas.
AGLSP, is the umbrella organization for MALAS-style interdisciplinary studies graduate programs internationally and this was their first post-COVID face-to-face conference. Nericcio is the current president of the organization.
Each CAL student did a stellar job in their presentations and Katie Isola received the top presenter award along with graduate student presenters from Reed College and Stanford University. Asked about the conference and the performance of his dynamic and gifted graduate student cohort, Nericcio called the experience: "one of the best moments of my career."
Student Katie Isola's Conference Perspective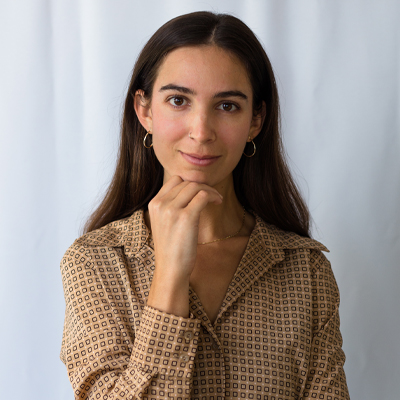 The paper I presented explores the importance of science fiction novels in a post-COVID-19 world. In my presentation, I explain how the genre is a tool that can reveal our systematic, environmental, societal, and cultural anxieties. I grew up a fan of the genre, and I understand its literary merit. Though often overlooked by traditional academics, science fiction has a lot to offer; which is what I wanted to emphasize in my presentation.
The conference itself was an amazing opportunity to network and meet the intelligent minds working and researching in the liberal arts and sciences. Having the space to share my research and receive immediate feedback, suggestions, comments, and praises, was unlike anything I've experienced in my academic career thus far. And though I felt confident in my presentation, I received an email from AGLSP informing me that I was one of the three student winners of their Student Presentation Award. This conference was an academically reassuring moment for me, and I am so grateful for the multiple academic opportunities the conference provided. I look forward to attending and hopefully presenting at next year's conference in San Diego!